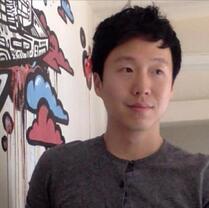 Alex Kwon
---
Oneminute
Collection of spontaneous views around the world unfolding in the same moment.

Every person simultaneously receives the notification to take a picture within 1 minute.

Oneminute started as a simple hackathon project.
PENUP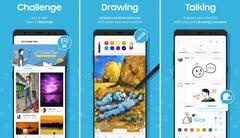 Social museum for smartphone artists.

Create, collect, modify creative drawings from people around the world.

Galaxy Note 8 key note recently highlighted PENUP
---
Blink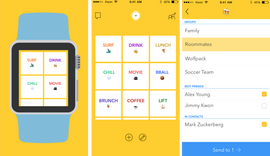 Two-tap messenger designed with smartwatch use case in mind.

With a tappable grid of activities, Blink aimed to minimize typing and facilitate quick hangouts with friends.
Theory Survey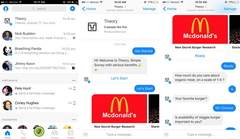 Instant surveys with serious rewards.

Users receive simple surveys and earn points to win Amazon gift cards.
---
Playground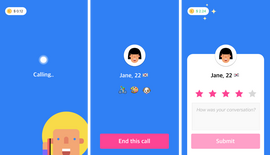 Playground for students abroad to learn conversational English from native speakers.

Students pay for each call session to speak with native speakers.
Tipping Point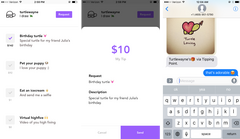 Paid to-do list for artists & creators.

Fans suggest, vote, pay to make small requests to their favorite artists.
---
Echo
Sound network of the city.

As you start typing your public status, Echo records the background noise.

Ideal use case was to help people find out whether a venue is busy or not based on noise level.
PTO Potato
A simple slack bot that lets you change your username to reflect your time offs.
---
Emoji Finder
Snap a Picture. Hide an emoji somewhere. Send it to friends. Find it before time runs out.

Emoji Finder was a Snapchat experiment designed to gamify teenagers' picture taking experiences.
Aquatic Sling
Casual game inspired by Angry Birds.

My first app ever. When I saw people spending $50 on my hand-drawn virtual items, I was pretty shocked.
---